Alltimes Coatings
Rust never sleeps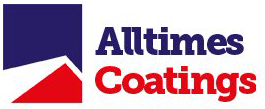 We help contractors and building owners repair and refurbish roofs, cladding and walls. We're coatings, paint and sealant experts with a range of advanced solutions sourced from around the world, and every day we help people with their projects.
Our History: A few years ago we were faced with a huge leaking asbestos roof. A number of contractors advised various coating systems, replacement or overcladding, all with wildly differing advice and industrial sized price tags. Coating felt like the best choice. It was cheaper than replacement and we were concerned about the health risks and longevity of Overclads. But the coatings themselves weren't up to the job. They didn't have the life span or durability we wanted.
Surely there must be something better out there… This began a global search for a more advanced coating system. We weren't disappointed.
Our Range: Tough and specialist asbestos coatings from Australia, metal rubber coatings from America, and Scandinavia brought premium paints and impregnations. On top of that we discovered some winning flat roof coatings closer to home. We ended up happy with our new dry and seamless roof, and then neighbours started asking after what we used. Pretty soon we were importing what we'd found and Alltimes Coatings was born.
We believe our range of advanced solutions are the best in their class– and with good reason too. In order to earn their place on our shelves, the coatings have to be…
Tested, tested, tested, with years of successful use backing them up
Highly durable with superior weatherproofing
Quick to prepare and easy to apply
Winter friendly solutions
Diverse in their longevities, catering for every budget
Accompanied with the friendly help and guidance that makes projects easy
Presentation Details:
RUST NEVER SLEEPS – In this approved CPD learn about: what rust is, why it happens, and most importantly what we can do about it. It will cover current coating technologies and the dramatic step-change the addition of graphene (to a hybrid coating) is making. You will learn about this cutting edge technology, it's eco-credentials and the impact it is having on rust prevention and the metal roofing industry.
You can watch this presentation online for free. You will be sent a CPD certificate after watching the video presentation.
Register your details using the online form and get instant access!
This presentation is provided by Alltimes Coatings.
Units C & D, Station Road Industrial Estate, South Woodchester, Stroud, Gloucestershire, GL5 5EQ
Website: www.alltimescoatings.co.uk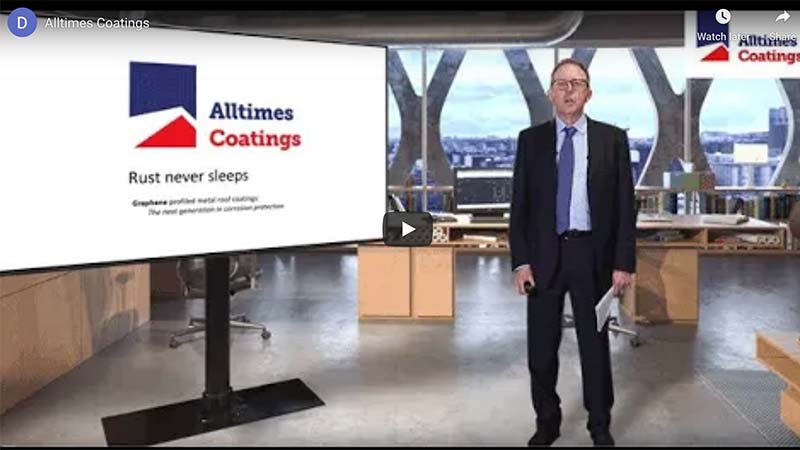 Simply enter your details into the form below to register and watch this presentation. It's completely free!
Please note: Your details will be passed onto the CPD provider.